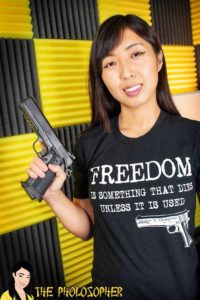 The Pholosopher explains how she, as a daughter of immigrants, discovered libertarian philosophy, the secrets to her success as a social media personality, and her relatively recent interest in firearms.
Links:
Mises PAC Money Bomb livestream: "SheCaucs: Women of the Mises Caucus," featuring The Pholosopher, Whitney Davis, Jessica Sentman, and Amy Brown.
The Pholosopher on YouTube and Facebook.
The Pholosopher's "Asian Responds to Triggered SJWs" video.
YouTube videos explaining bubble tea and pho.
Taiwan's history and status: "Taiwan and China explained".
Paid for by Mises PAC
Share This Story, Choose Your Platform!