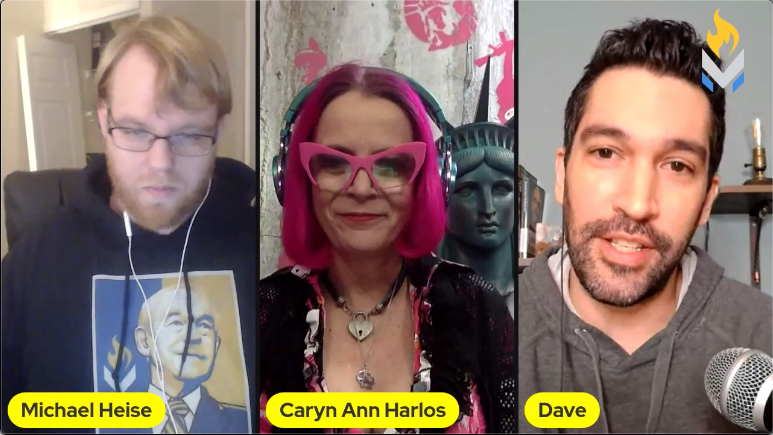 Decentralized Revolution—episode 48
LPMC Chair Michael Heise, Dave Smith (Part of the Problem), and LNC Secretary Caryn Ann Harlos got together for a livestream on the LMPC social media pages on Friday, Feb. 12 to discuss the use of the term "takeover" to describe the Mises Caucus plan to reform the Libertarian Party, how the various LP caucuses can work together, and the path forward for the LP.
Resources outlining important events at past Libertarian National Conventions:
Decentralized Revolution—episode 27. Michael Heise recaps the 2020 Libertarian National Convention.
"Libertarian Party Rebuffs Mises Uprising" (Reason magazine on the 2018 LP convention)
"The Portland Plank Massacre of 2006: What really happened at the Libertarian Party convention?" (Reason magazine on the 2006 LP convention)
Offer feedback and guest suggestions at communications at lpmisescaucus.com
TakeHumanAction.com
Paid for by Mises PAC
Share This Story, Choose Your Platform!