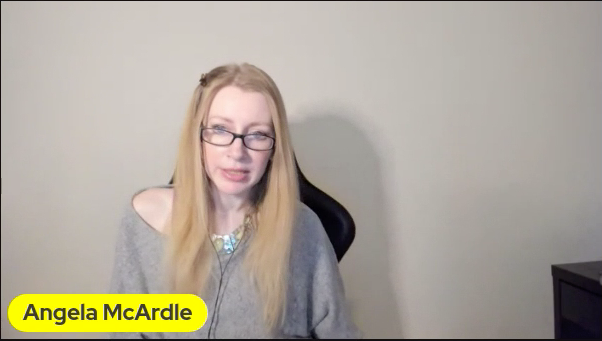 Angela McArdle is a Mises Caucus board member and the chair of the Libertarian Party of Los Angeles County. She shares her decision to run for chair of the Libertarian National Committee, the need for LP national to have much better messaging, and the response she's getting as she campaigns at state Libertarian conventions across the country.
Angela's website and Facebook campaign page.
To help Angela's campaign, join LP national using the Mises Caucus link, read our Beginner's Guide to the LP, and find out how to be a delegate. Then reach out to your state's Mises Caucus team by going to the Team page and scrolling down to find their contact info.
Angela McArdle at the 2021 Nevada LP convention (Angela's talk begins at the 1 hour, 21 minute mark):
Angela McArdle at the 2021 Alabama LP convention:
This weekend (Fri., May 14 through Sun., May 16) LP Pennsylvania and LP California are having their conventions (PA info here and CA info here).
The Mises Caucus Take Human Action Bash is taking place in Pittsburgh concurrent with the LPPA convention. Info here and tickets here (free for LPPA members).
LPMC California is kicking off the convention in Visalia on Friday night with talks from Thaddeus Russell and Bryan Sharpe and a fundraising auction hosted by Larry Sharpe. Info here and tickets here (free for LPCA members).
Offer feedback and guest suggestions at communications at lpmisescaucus.com
TakeHumanAction.com
Paid for by Mises PAC
Share This Story, Choose Your Platform!